W  E  L  C  O  M  E
to the homepage of a collector of
T A B L E   B E L L S
****** 
******
and 
BELL PUSH RINGER BUTTONS 
******
I am a European Table BELL collector .
 I would like to use the fantastic opportunity the internet is offering
 to present part of my collection to fellow collectors world-wide.
Maybe it gets also other people interested in this - which I believe -
 is a rare and interesting collector`s item.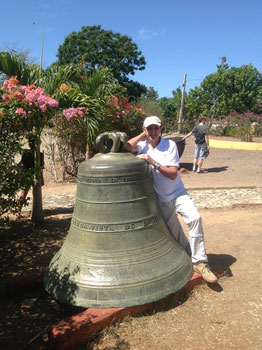 By the way .......
as my header I used a photo taken by myself in 2010 
during a visit to the spectacular, wonderful .......
IGUACU waterfalls in South America.
For more details on my recent travelling activities
you may go to INDEX No. 10.